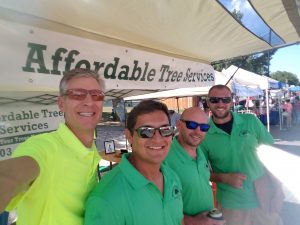 At Affordable Tree Service we offer a full range of tree services including tree removal, tree trimming, emergency tree removal, and much more! We provide affordable and relaibe tree services to Broomfield and Lafayette, CO!
We strive for prompt and quality customer service to all our clients. Tree removal can be a big and dangerous job, We here at Affordable Tree Service of Broomfield, CO are professionals and know all the ins and outs of tree removal and tree stump services. We want to make sure your home and outdoor areas are safe with proper tree care. Don't try to remove those big and dangerous trees yourself!
Allow the tree service specialists at Affordable Tree Service to take care of it for you.
Call Affordable Tree Service (303) 731-8582
ATS only works in the following cities:
Superior, Louisville, Lafayette, Erie, Broomfield, Westminster & Arvada
If you live outside of these areas, please find another provider